Careers at Puffin Produce
If you are hardworking, dedicated, and enjoy the challenge of being part of a growing business then we want to hear from you!
The ongoing development of our factory facilities will see Puffin Produce become the most modern pack house in the country within the coming years, as we aim to grow and expand the business further. We are always looking for new team members who are enthusiastic about the possibilities of being part of a growing business and look to support and develop our team members wherever possible.
All members of our team receive a thorough induction on commencement of their position and ongoing training and support to enable the to achieve their full potential. At Puffin Produce we also look to promote from within, providing an opportunity for career growth and development for all members of our dedicated team.
We pride ourselves on providing a welcoming and inclusive environment at Puffin Produce. We provide the opportunity for team members to be involved in the various corporate social responsibility events, sustainability and fundraising activities we undertake. As part of our values and behaviours we always look to recruit the best and invest in our people to learn and develop to maintain a balanced, happy and secure workplace.
To see our fair processing notice for recruitment please click here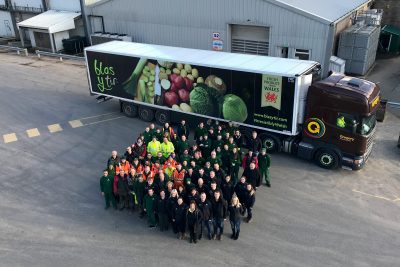 Discover Our Team!
Every day of the year the Puffin team work together to bring you the highest quality Welsh produce possible. From the factory, to dispatch, to the accounts department, we work hard to ensure the highest levels of quality, service and value to our customers… and we enjoy doing it!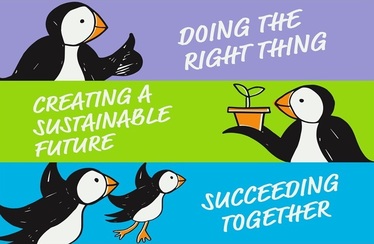 Find out about Our Values!
Here at Puffin Produce we take our responsibility to our people, our community and the environment seriously. The Puffin Produce values ensure that we are putting these factors at the heart of our business as we continue to grow for Wales for years to come.
Follow the process of Packing Potatoes!
We'd like to think that over almost 50 years we have developed a pretty good system for getting such a large amount of quality Welsh produce onto supermarket shelves all year round. Here at Puffin Produce, our quality promise starts in the field and continues throughout our whole process, from field to fork.