Ty Hafan Rainbow Run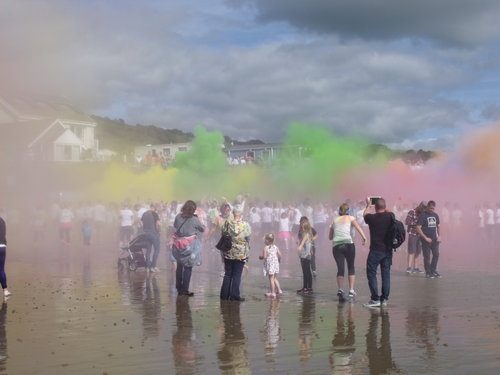 Congratulations to members of the Puffin Produce team who completed the Ty Hafan Rainbow Run (5k) in Pendine Sands recently.
The Ty Hafan Rainbow Run is a challenge event with a difference. More than just a standard 5k, Rainbow Run participants are showered with colour at every turn! The Rainbow Run is the perfect fundraising event for Tŷ Hafan as it represents the vibrancy and fun of the hospice. The funds raised from the event go to making a difference for families with children in need of special and palliative care. Without Tŷ Hafan these families wouldn't have a caring, supportive service for children with life-limiting conditions.
Puffin team members took on the course, getting covered in powdered paint whilst running the 5k course on sand. Puffin sponsored a paint station at the event as well, with other Puffin team members enjoying throwing powdered paint over all the runners!
Overall another great event and another £1,000 donated to Ty Hafan!