Blas y Tir Winter Warmers 2018 Launches!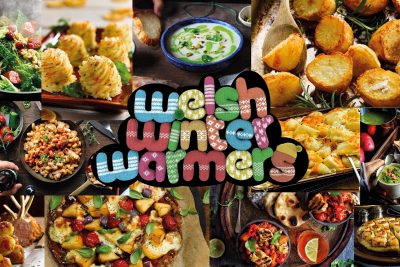 Monday 19th of November 2018 saw the launch of Blas y Tir Winter Warmers!
A winter campaign based mostly on digital channels, Blas y Tir Winter Warmers will provide inspiration for recipes, family activities, homemade decorations and competitions for consumers throughout Winter. You can keep up to date with the campaign by visiting the Blas y Tir Facebook, Twitter and Instagram pages, and on the Blas y Tir website.
Tasty Tuesday & Delicious Recipes
Blas y Tir will be sharing favourite family recipes from their archives and some fantastic new family recipes from food bloggers such as Avant Garde Vegan, The Balanced Kitchen and 'Britain's Best Home Cook' quarter finalist Katie Davies!
Check out all of the Blas y Tir recipes by visiting their recipes page…
Fun Family Activities
They'll be exploring some fun family activities that you can enjoy as a family this winter. From potato printing wrapping paper to Christmas crafts and cookie recipes, Blas y Tir will be counting down some of their favourite activities that you can share as a family this advent on Facebook and Twitter.
Cracking Competitions!
They'll also be bringing you a range of cracking competitions on their Facebook page, hoping to make this winter your best one yet! Make sure to like the Blas y Tir page in order to keep up to date and have your chance to win!
So…
Like Blas y Tir on Facebook, follow us on Twitter and sit back an relax, knowing that there'll be with you throughout Winter to make this the best winter and Christmas yet!